Barber Talks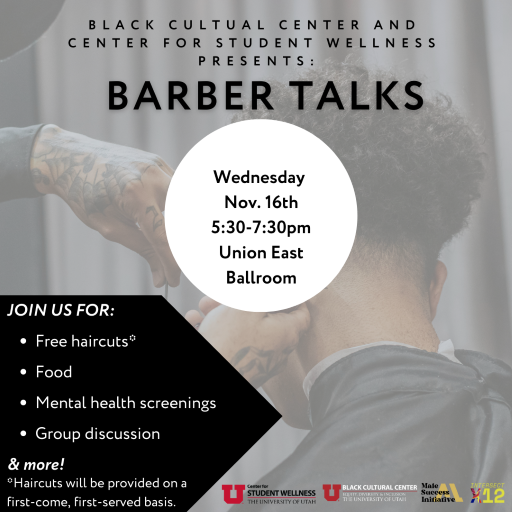 In collaboration with the Black Cultural Center, Regal Barber Co, mental health therapists at the Center for Equity and Student Belonging and the University Counseling Center, we are thrilled to invite the campus to attend Barber Talks on Wednesday, Nov. 16 from 5:30-7:30 p.m. at the Union East Ballroom.
This free event for students is an opportunity to receive a free haircut while accessing mental health services that are available to students at the U. Haircuts will be provided on a first-come, first-served basis so arrive early to get in line!
The event will also include an ongoing discussion on men's mental health and free mental health screenings from professional mental health therapists on campus will be available. Food will also be provided. You must be a student at the U to receive a free haircut.
We hope to see you there!